---
A local business before and after deploying linked schemas using SCHEMANTRA.
No added content, almost 100% increase in clicks and 200% increase in impressions. Check out our SEO Case Study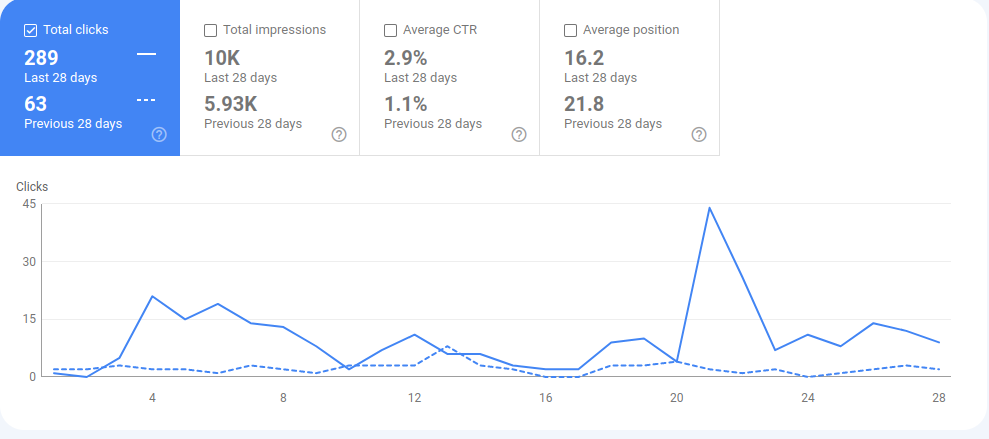 Are you looking to expand your search engine optimization skills and create content that's easily discoverable by Google and other search engines? Our structured data for semantic SEO training can help!
Course Description
---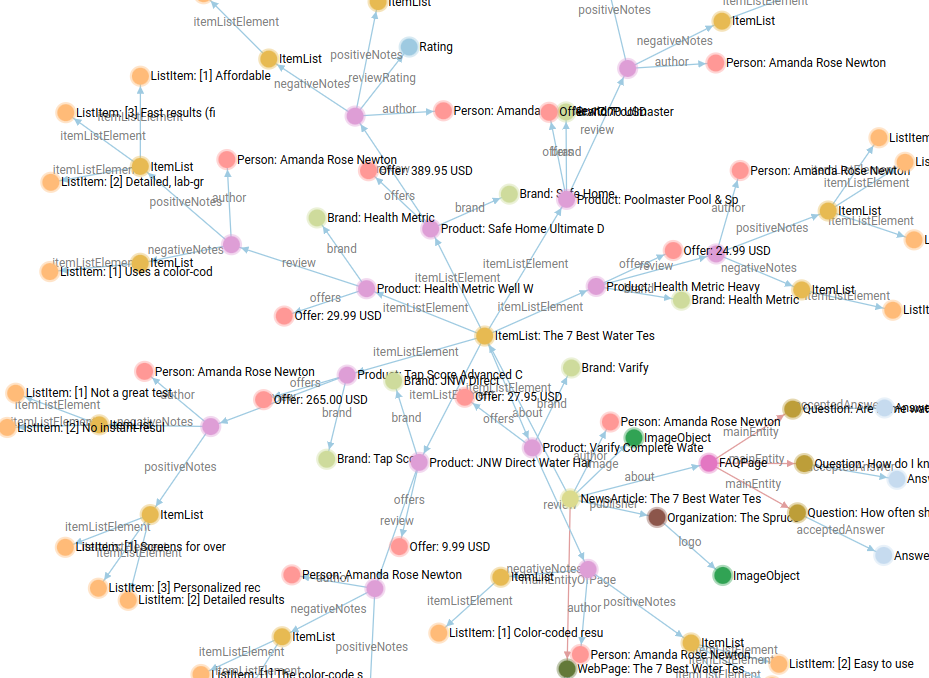 This course is divided into 3 parts. Each part contains short videos ranging from 2 to 10 minutes and lasting 1 to 3 hours in total. throughout each part you'll get exercises to test your structured data knowledge and reinforce your learning.
Part One unravels schema.org fundamentals and complex JSON-LD markups creation via Schemantra, preparing you to craft rich snippet for better Google recognition.
Part Two delves into ontology construction, semantic relationships, and the creation of knowledge graphs. Drawing from various industry examples, it equips you to apply structured data strategies effectively to boost SEO and conserve your crawl budget.
Lastly, Part Three demystifies the use of Google Tag Manager for dynamic structured data creation, enhancing your website's efficacy with a unified schema template.
Embark on this journey to harness the power of structured data. CTA: Join Our Waiting List
What you will learn
---
Schema.org Fundamentals
The fundamentals of Schema.org and how to use it to build simple and complex JSON-LD structured data markups using Schemantra.
You'll be able to build any of the 1400 schema.org types from scratch.
What structured data you can include on a page
You'll be able to install and configure knowledge graphs on Wordpress.
You'll be able to create rich snippets to enhance the appearance of your website in search engine results pages.
You will learn HTML basics and how to connect HTML elements to their schema types.
Advanced Structured Data Techniques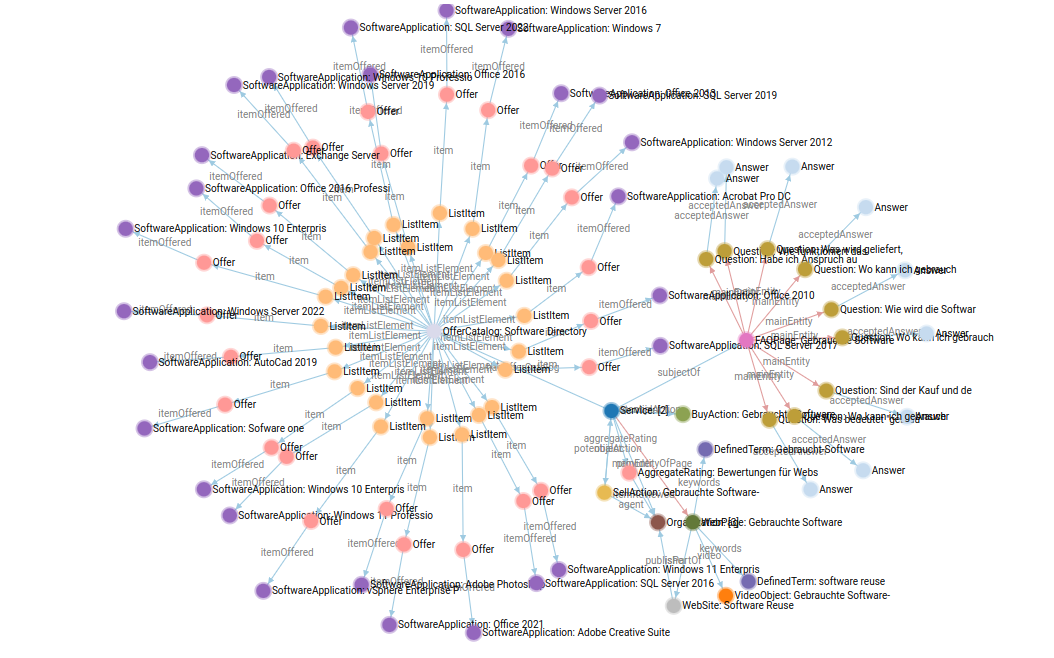 You will be taught about ontology and semantic mapping fundamentals, and you will be able to use structured data to describe the primary entity on the page and its relationship with other entities on the page.
You will be able to use structured data in order to build knowledge graphs and semantic schema networks across your website to improve the visibility and accessibility of your website's content. And match user intent.
You will be taught how to use structured data in different types of ontologies and their applications in most common industries.
Dynamic Structured Data Using Google Tag Manager
You will learn How to use Google Tag Manager to create dynamic structured data for necessary elements, ensuring that the template you develop can function on all comparable pages.
The relationship between tags, triggers and variables in making your structured data flexible enough to be used on multiple pages on your site.
You will be taught different strategies on how to build efficient structured data that boost your SEO and save your crawl budget.
Bonus Content
Structured data for developers: How to automate your schema markups using Javascript on Google Tag Manager.
Join Our Waiting List
Course Prerequisites
---
You don't need any prior experience or prerequisites to enroll in this course. This course is structured to ensure that you have a solid foundation before moving on to more advanced topics.
Who is This Course For?
---
This course is designed for anyone interested in improving their SEO skills and knowledge, regardless of their background or experience level. However, this course is particularly relevant to:
Webmasters Schema.org provides a collection of shared vocabularies webmasters can use to mark up their pages in ways that can be understood by the major search engines: Google, Microsoft, Yandex and Yahoo!
Business Owners who are looking to drive more organic traffic to their website, gain more online authority while reducing their marketing spending.
Affiliate Marketers who are looking to increase click-through rates and improve search engine rankings.
SEO professionals who are looking to enhance their skill-set and learn advanced semantic SEO techniques to increase organic traffic and improve website rankings.
Digital Marketers Content creators and Bloggers who are looking to increase user engagement by providing them with more interactive and visually appealing search results using rich snippets, such as videos, images, and reviews.
Learning Outcome
---
The schema markup training course is designed to cover specific semantic SEO concepts comprehensively along with advanced structured data concepts and techniques, with the aim of enabling learners to apply them by the end of the course. The following are the specific skills that you will master in this course:
Schema.org: Understanding the fundamentals of structured data using Schema.org.
Semantic SEO, including ontology construction, how to describe your entities and their relationships, semantic mapping, knowledge graphs, and semantic schema networks.
HTML basics and JavaScript for semantic SEO.
Google Tag Manager: the ability to use Google Tag Manager to create dynamic structured data.
Get Ready to Join
About Schemantra
---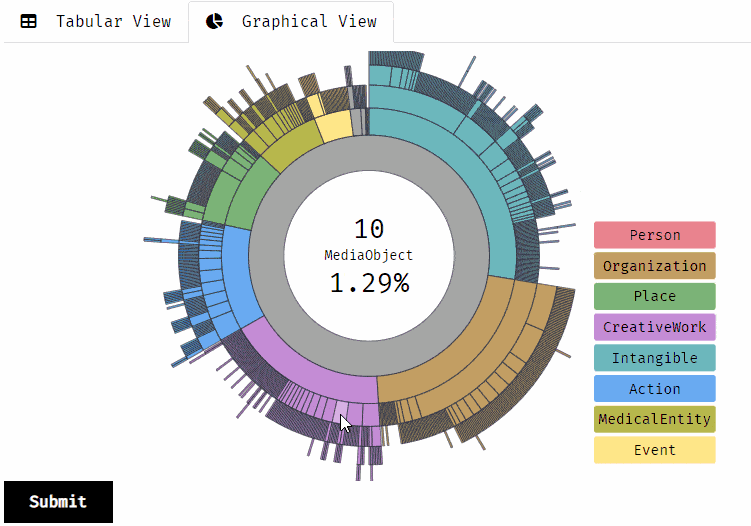 Schemantra is a SaaS company that empowers users to boost their search engine optimization by harnessing the power of structured data and semantic SEO. Our mission is to help organize the data across the web. Our structured data generator tool enables users to precisely define entities on the web using schema.org vocabulary, describe how they are connected, and create ontologies that show off their relationships.
At Schemantra, we are dedicated to providing our clients with a high quality level of structured data services, training and one on one support. Our team of skilled professionals who are committed to staying ahead of the curve and delivering the most innovative solutions for structured data.
Sign Up for the Course
About the Instructor
---
Ashraf is a highly accomplished data scientist and the founder of Schemantra, a SaaS company that specializes in structured data applications, services and consultancy.
Ashraf, who worked as a data analyst in Dubai, employed structured data in JSON-LD for data representation, storage, retrieval, analysis, and visualization about Dubai's economy and the real estate sector. Including residential, commercial and retail developments, and listings.
Started as a side project, Ashraf put his knowledge to work and collaborated with various organizations on improving their SEO. By building structured data that describes every aspect of their websites leading to tremendous increase in their organic traffic.
With increasing demand for his services, Ashraf decided to build a structured data generator tool that could automate his work using Schema.org vocabulary. The tool is able to create any of the 1400 schema.org entities and describe their relationships with other entities. enabling users to build knowledge graphs and semantic schema networks.
Moreover, Ashraf has also created a free schema markup course on his YouTube channel, the course teaches the very basics of structured data and how to build them, which has helped thousands of SEO professionals and received a large number of positive responses.
Through one-on-one semantic SEO workshops, Ashraf has built this course throughout teaching, asesting and getting feedback from business owners, SEO professionals, and affiliate marketers. His comprehensive course centers around proven methods that increase organic traffic and build structured data processes.
As a highly sought-after authority in the field of structured data, Ashraf has established himself as a trusted expert who can help organizations buid and implement advanced semantic SEO techniques.
A Note From the Instructor:
Hey there, it's me! So, I just wanted to share with you how I built this course. Through one-on-one workshops with business owners, SEO professionals, and affiliate marketers, I've been able to teach, assess, and incorporate their feedback into this course. With a focus on proven methods, I've designed this course with the aim to increase organic traffic and build structured data processes that actually work. It's been amazing to see the positive impact the course has had on my clients and their websites. Their feedback has been invaluable in making this course the best it can be
Reserve Your Spot
Community
---
Join our community page to connect with other learners and get support from experts in the field.
Frequently Asked Questions
---
What level of experience is required for this course?
This course is designed to be accessible to learners of all levels. Whether you're a complete beginner or have some experience with structured data, we've got you covered. We assume no prior knowledge or experience in the topic and will start from the basics. As you progress through the course, you'll build a strong foundation in structured data and gradually advance to more advanced concepts and applications.
Is it possible to apply this knowledge to WordPress, Wix, or other similar content management systems?
Yes, the techniques and concepts taught in this course can be applied to any content management system including WordPress, Wix, Shopify, Weebly, Joomla, Drupal, Squarespace, Blogger, Magento, Bitrix, Prestashop, and others.
If a company's website is huge, how would you scale it up? Would you still manually implement markup page by page?
As we developed this course, we recognized the significance of scalability and efficiency in relation to the implementation of structured data. The process of scaling up a sizable website typically involves the utilization of diverse techniques, such as Google Tag Manager or direct JavaScript implementation. These techniques are comprehensively covered in the course.
Is it possible to monetize the skills taught in the course?
Yes, it is possible to monetize the skills taught in the course. By applying the knowledge gained in the course, you can improve the visibility of websites and drive more organic traffic, which can lead to increased revenue for businesses. Additionally, you can also offer your services as an SEO expert to clients, implement advanced structured data techniques for semantic SEO and get paid for your work.
Do you provide a certificate upon completion of this course?
Upon completion of the course, you will receive a certificate of completion from the platform on which the course is hosted, which in this case is Udemy.